Unforgettable escapes in a restored heritage post office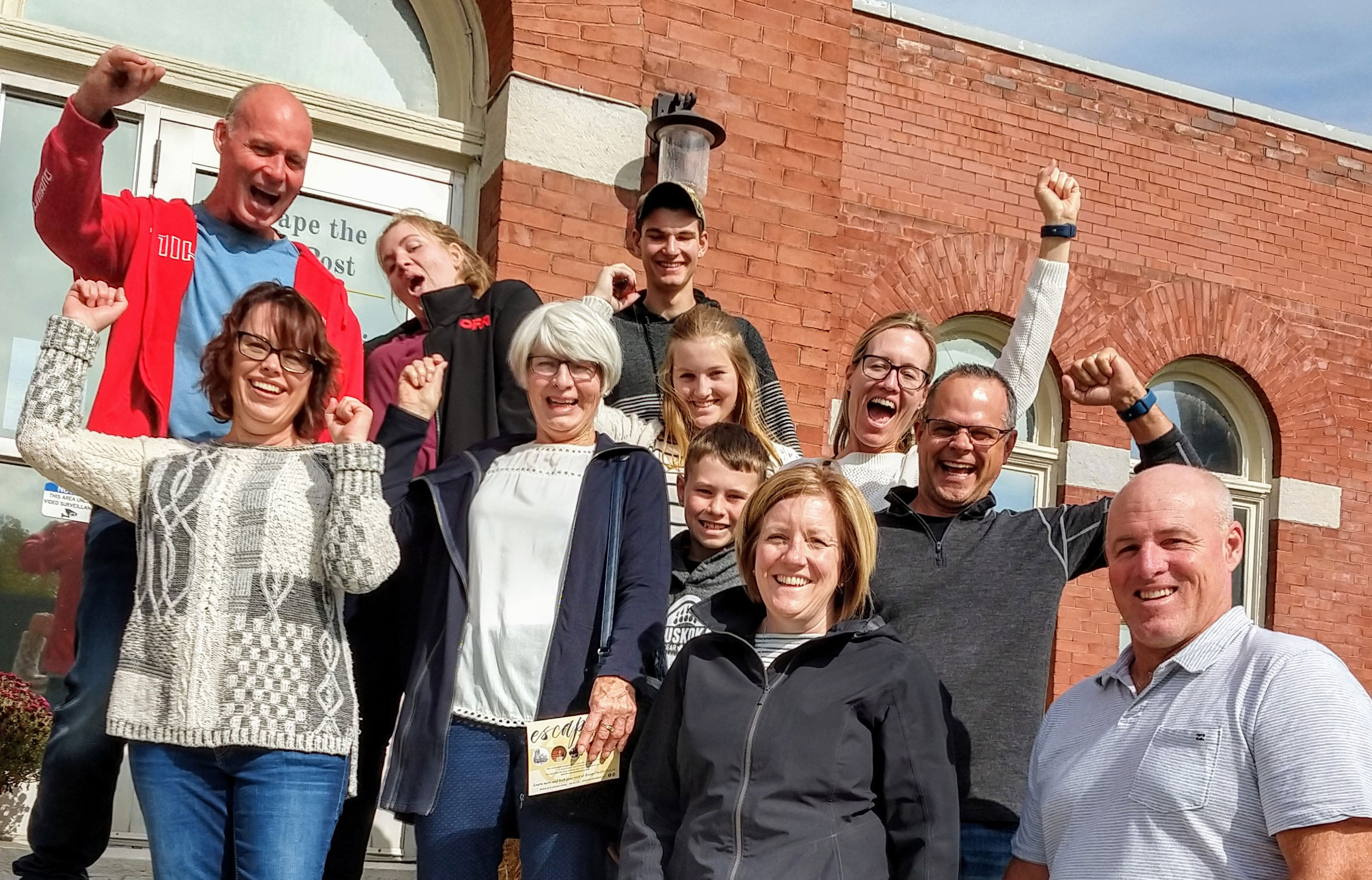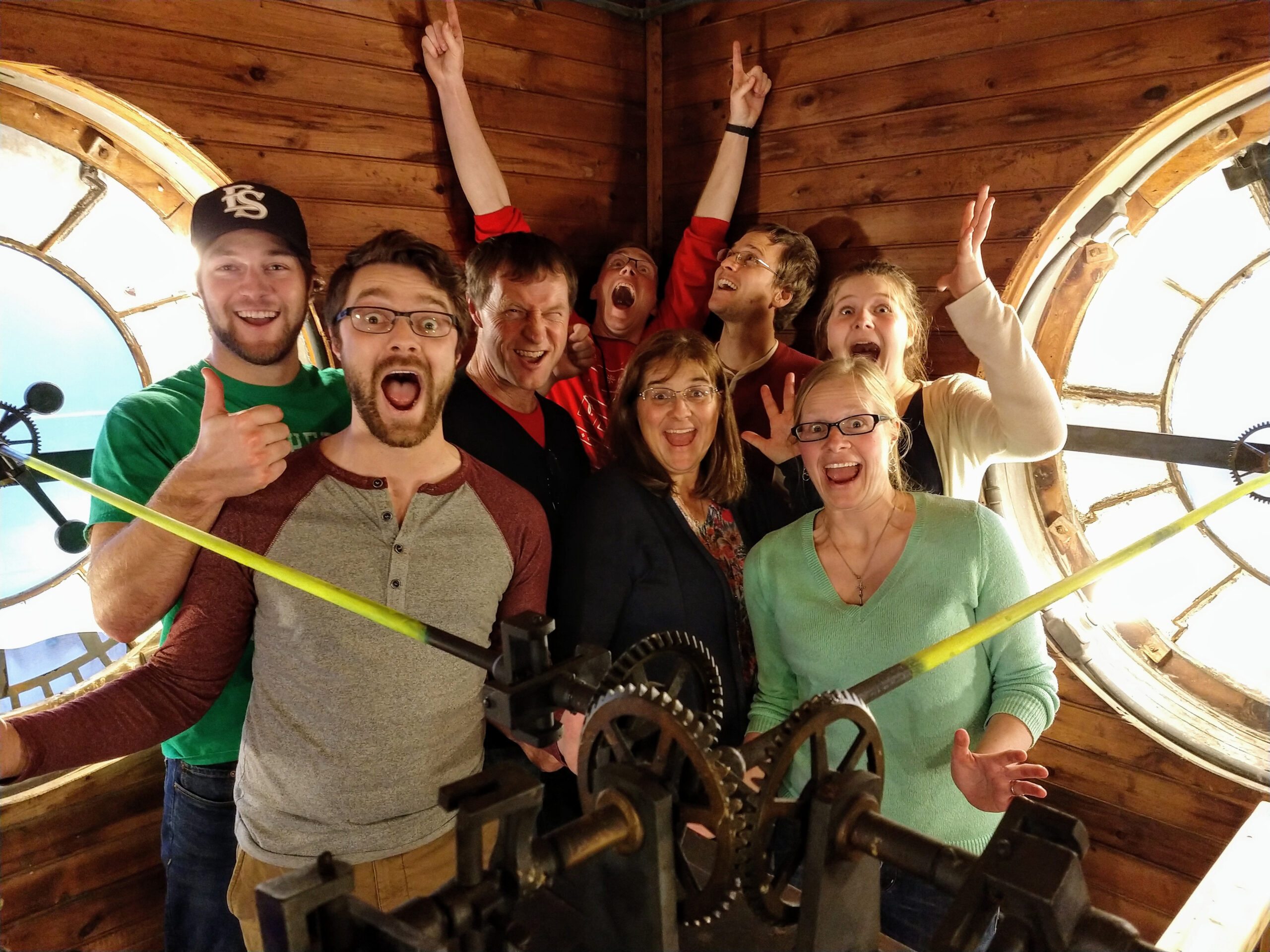 Visit a remarkable heritage building to work as a team and solve puzzles in one of Ontario's most unique escape rooms.
Your goal? Beat the clock, climb the tower and ring the bell for all to hear:
there's a new postmaster in town.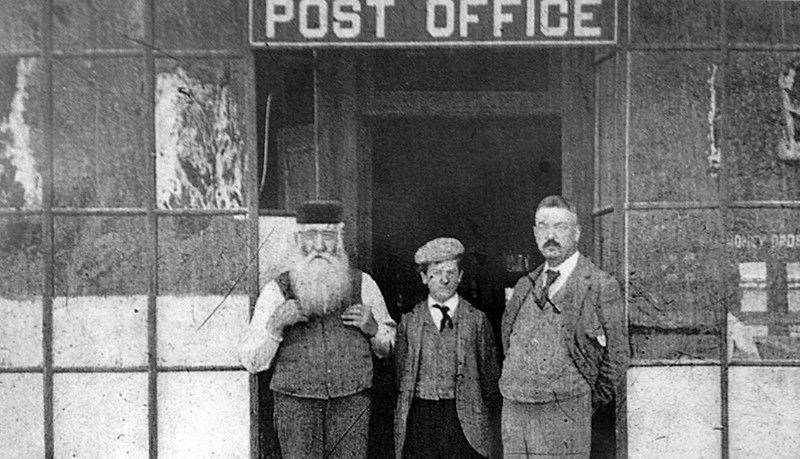 After being hidden away for more than a century, the vision of Harriston's original postmaster has come to fruition.
Can you solve The Postmaster's Riddle?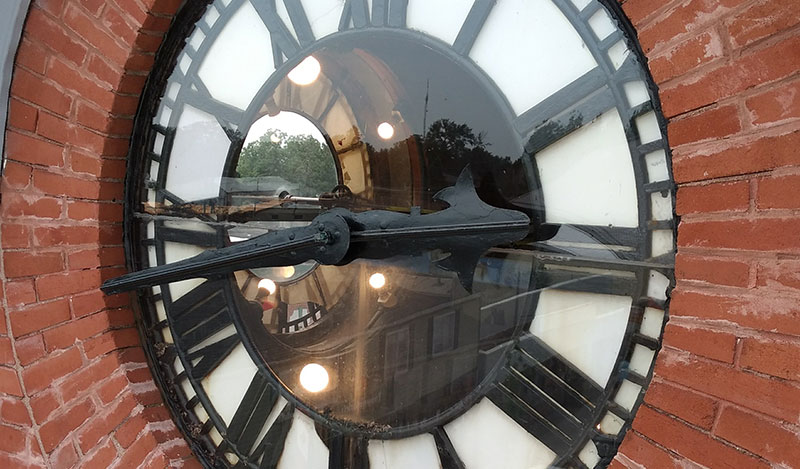 Coming Soon!
Time's ticking on the development of our second escape room – Clockworks!
FEES
Adults: $35 + HST per person
Students & Seniors (55+): $28 + HST per person
GAME TIMES
Thursdays: 7:15 p.m.
Fridays: 5:15 p.m. / 8:15 p.m.
Saturdays: 10:15 a.m. / 1:15 p.m. / 4:15 p.m. / 7:15 p.m.
Your game will last 90 minutes.
Additional time slots available for business and special interest groups. Please email us to learn more.
LOCATION
Escape the Old Post is located on the 3rd floor of the historic former Harriston post office, in the centre of downtown Harriston.
Looking for a memorable or last-minute gift for a friend or family member?
Escape the Old Post gift certificates make an amazing experience gift. They're redeemable online, and you will receive a printable version with online redemption code to give to the recipient.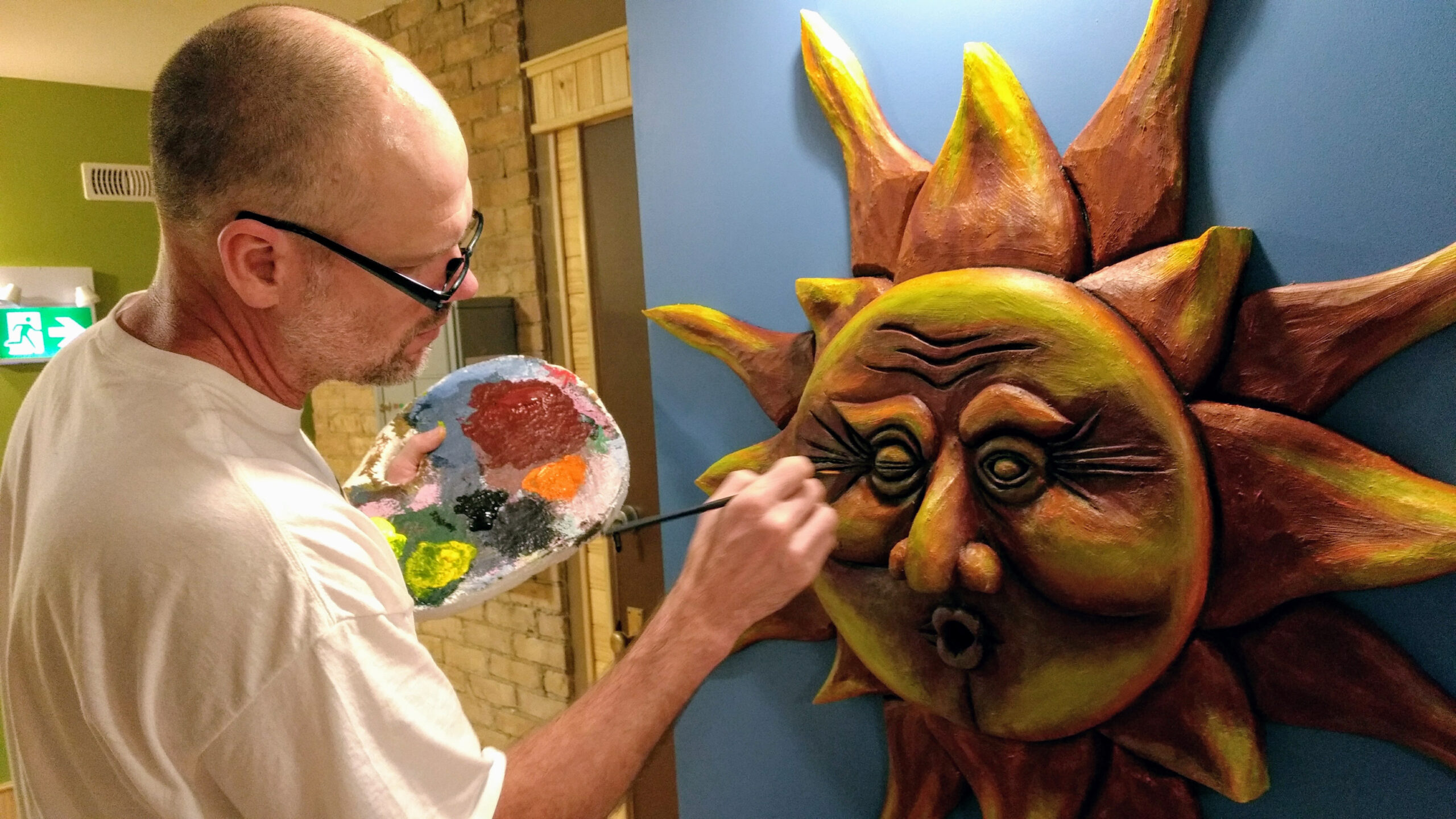 The Old Post's resident designer, artist and creator of our escape games, Tony Hale, reflects on the origins of Escape the Old Post and the Postmaster's Riddle in this reflective piece.
read more
Escape the Old Post Reviews
We had a group of 7 and had a blast! Great place for any group. We were planning our next visit before we left! We have to see what's beyond that next door!

Keith and Teresa Waterton


10/17/2021

We had such a fun time here! Came as a group of 5 after finding out about this hidden treasure. The owner and the Gamemaster were both so welcoming and fun to be around. We got to enjoy some drinks before heading to test our escaping abilities. We wound up getting just past the half way mark and will definitely be back to finish. The room was built so creatively and it's such a beautiful space.

Kristin Houghtling


9/12/2021

We had a group of 6 and had a fantastic time The DM was Jacob (David) LOL he was great. We'll have to go back to try and get that bell to ring! We had a 2 hour run at it and just got halfway through. It's a very challenging room. My whole group would definitely recommend this room.

John Pattullo


9/05/2021

So much fun!! Aaron in the Cafe was great and made us some delicious eats! Jacob was a fantastic Gamemaster! He really new his stuff and was very patient with our rambunctious crew!! Highly recommend!!

Jenn W


8/20/2021

Food at the Cafe was excellent! Highly recommended, great value, high quality. Well worth the visit. Staff is warm, welcoming and Professional.

Allan Hall


3/16/2021

What a fabulous way to spend a staff Christmas party. Michael and his team went over and above to make our Covid Christmas party safe and enjoyable. They hid gifts throughout the escape room and opened up a room for us to sit as a group and enjoy a great meal and drinks! I would highly suggest you check out this space. Thanks again for allowing us to enjoy in the comforts of our own Town, you are a hidden gem

Amy Habermehl


12/05/2020

Excellent service, challenging but doable game, and the best dipped ice cream cones topped our night. A spot we will definitely go to again, and recommend others to do the same!

lois bowman


12/05/2020

The Old Post was lightyears beyond any other escape room I've done. If you live in Ontario, please check it out. I thought my mom was exaggerating (like she does) when she told me it was unique and better than the others. She wasn't. And it's in Harriston of all places. Worth the drive from KW or Stratford or whatever. And COVID-wise very safe, which was important to us. Michael even opened it up out of regular hours to accommodate our schedule (maybe I shouldn't be saying that here, but just wanted to demonstrate how excited he is about the place). He's clearly very passionate about this place. My sister in law is one of his former students and said he's been talking about and planning this thing for years. It takes pretty much everyone two runs, and we were so keen to come back the next morning to finish it. And we did! Go check it out, it's worth it.

Keith Devries


10/27/2020

Best escape room ever! Puzzles were great, venue was very unique, and staff friendly. Will need two time slots to finish as the game is quite lengthy. Very clean and sanitized. Felt very safe - all covid precautions were taken.

Jacob Robinson


8/29/2020

Lots of fun with a group, lots of interactions and excitement. Mike was so great to let our children watch the tv screens while we played the game. We thank Mike for not rushing us out the door after and allowing us a room to talk about our game and share dessert together. 2 tries to ring the bell but well worth it!

Cody Noble HOW


2/16/2020

I have been to MANY escape rooms (all over Ontario--even Australia and Asia), and this one definitely falls in my top 5. Great puzzles and room design make for a solid 90 minutes of stimulating fun. Only recommendation for newcomers is to book 2 slots ahead of time to allow you to finish it in one go (unless you live close enough for an easy second trip); the sheer quantity of puzzles was not really designed to be finished in a single session. They are also coming up with a new room in the basement soon. Our gamemaster was very helpful and friendly too, intervening wherever he felt our team needed a little nudge. Our group hopes to return soon for the second room!

c6han .


2/11/2020

Amazing! Not your 'everyday Escape Room' It is very well crafted, not only in the problems and puzzles but also in the beautifully designed area. Well done to the individuals responsible for this creation! We plan to go back to ring that bell!

Ingrid Hotchkiss


2/09/2020

First things first: book two slots. At the time that I finished this room only one group had ever gotten out in one session. The room is designed to take two attempts. If someone had told me that this was the case I might have avoided the room. However: this room is absolutely worth it. The amount of freedom they had during construction is unreal, and so every square inch of the top half of the building is used and ringing the bell when you finally escape is a great feeling.

Garret Kelly


1/05/2020

One of the best escape/adventure rooms we've done yet! The space is well laid out, very interesting, lots to do and find. The staff are terrific, and customize their interactions with each group to ensure a great experience. Would definitely recommend to anyone looking for a good fun challenge.

Keith Hunt


12/31/2019

This is by far the best Escape Room in Ontario. So many cool hidden rooms & secret passages, clever riddles and creative clues. My family and I really enjoyed working together to escape the Old Post, and I would 100% recommend this for family reunions, staff parties, or any team-building activity.

Andrew James


12/30/2019

I've done many escape rooms and this one was by far one of my favourites! It progresses into different rooms with a bunch of different riddles to solve all the time so it feels like you're always doing something to keep moving forward toward the end goal of ringing the bell. Would highly recommend and perfect for families or friends or groups looking for something new and interesting to try out

Macey Hunt


12/30/2019

This was by far the coolest escape room I've ever done. The Old Post had so many extra hidden rooms, passage-ways and intricate features that made it incredibly fun to play. The first time we tried it out, we only made it 60% of the way through. We were so eager to see how it was solved that we booked a second time. We made it through and escaped the Old Post on our second try. What a blast! I really enjoyed how the room was designed to be fun for all ages. There were puzzles that catered to different skill sets and abilities. Our youngest member of the team (a 13-yr-old) ended up being our most valuable asset in many cases. I'd recommend this escape room to anyone, whether you're a puzzle-fanatic or not.

Christopher Zettel


12/29/2019

Great, unique escape room. Highly recommend. Bring your smart friends.

John Hope


12/28/2019

Me and my Siblings Came to this escape room and we had a blast we were the last people of the night that tryed to escape and we didn't but we came back the very next day and we got the first spot of the day and finally we escaped and now we are talking about to back and trying to beat the record on the fastest escape

liam green


12/08/2019

Blown away! Michael has created an adventure for any family, friends, or even a random group of people who don't know each other. This was challenging and fun. I recommend this to anyone who wants to try something different.

Rob Mapletoft


11/28/2019

We had an amazing time. This escape experience is well worth the drive, and is by far one of the best rooms I have had the pleasure of trying to solve. Between the detail and time that went into creating this amazing space, it is difficult not to leave "no stone unturned".

Nichole Winger


10/27/2019

I'll add my name to the ever growing lost of 5-star reviews. It's no wonder people travel to play this room. An amazing amount of restoration has complimented an amazing set of puzzles....none too difficult to solve, however the number of steps, nooks and crannies to discover, and mysteries to unsolve make this one a HUGE challenge to solve in the 90 minutes given. Great job by the gamemaster Jacob, keeping the room moving and adding humour throughout. Great work to Michael, Tony, and team!

Matt Timberlake


10/13/2019

Amazing experience with lots to ponder and very thought provoking. Working as a team is a must as is thinking outside the box. Will definitely be back to finish the game!

Kelly Anderson


10/08/2019

We attended the Perogie Party! What a wonderfully delicious evening! Thank you to Deb for all her hard work both in preparation for the event as well as during. The Post Script event room set the stage beautifully for this scrumptious culinary experience!

Patricia von Westerholt


9/22/2019

It did not disappoint. The layout and the game was very detailed. The game master kept the game going very smooth. I would recommend this to any one that likes puzzles.

Matthew Newton


9/08/2019

What an amazing experience!! This escape room is perfect for those both new and experienced to escape room games. The attention to detail and the story behind the game is outstanding. I can't wait for their second escape room to open!

Matt Smith


9/07/2019

What an amazing experience!! This escape room is perfect for those both new and experienced to escape room games. The attention to detail and the story behind the game is outstanding. I can't wait for their second escape room to open!

Matt Smith


9/07/2019

Michael does a great job of creating a challenging, yet very fun escape room. I would definitely recommend it, we really enjoyed ourselves!

Steven Saucier


8/12/2019

WOW!!!! ?Awesome,local escape room! Our family enjoyed our time immensely. Definitely great for family fun as it requires teamwork. I'd do 10 stars if possible! Game master Jacob was very helpful and kept the game moving! We are so curious and excited to come back!!

Emily Weber


7/26/2019

Family members from age 14 - 48, were blown away with what an amazing experience they all had. Thought the room set up was brilliant, and plan to go back to see if they can finally complete the puzzle. Thanks

Abigail Perkins


7/22/2019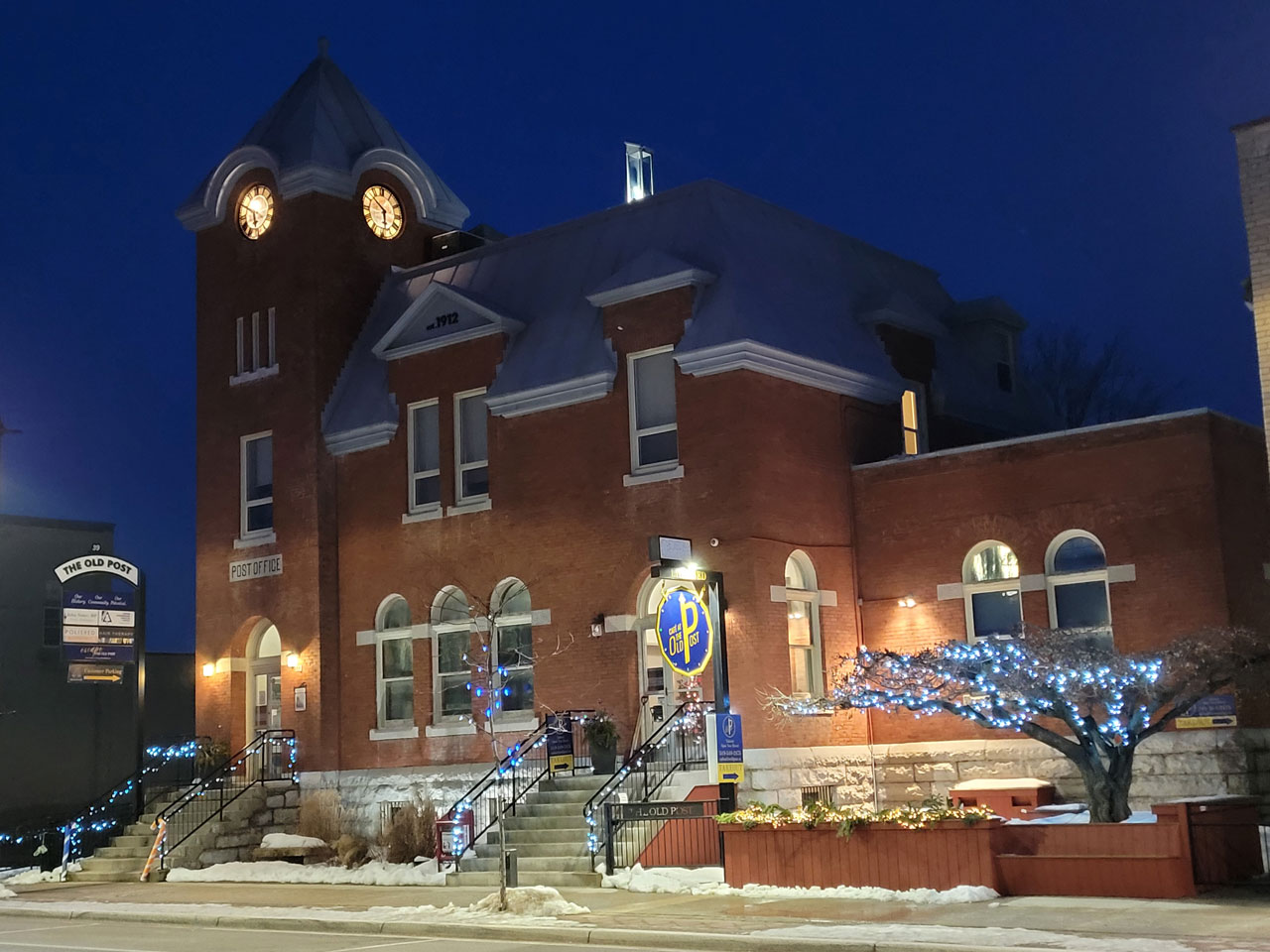 Learn more about the storied building that inspired our escape rooms, including our community and additional spaces.