EXPERIENCE ONTARIO'S MOST UNIQUE ESCAPE ROOM
The Postmaster's Riddle ESCAPE ROOM
After being hidden away for more than a century,
the vision of Harriston, Ontario's original postmaster has come to fruition in this extraordinary escape room.
Your goal? Beat the clock, climb the tower, and ring the bell for all to hear: there's a new postmaster in town.
More than 200 five-star online reviews claim that Escape the Old Post is a truly immersive experience, unlike any other, and Ontario's best escape room. We've welcomed players from across Ontario, including Kitchener-Waterloo, Guelph, Toronto and beyond. Most groups complete Part 1 of the game on their first visit, and return for a second visit to complete the game and ring the bell.
Ready to experience the Postmaster's Riddle escape room and try this immersive game for yourself?
What to Expect
One-of-a-kind room design details you can only find at The Old Post
A challenging escape room that will have your team making a second visit to ring the bell
This game is ideal for groups of 4 to 10
BOOK BACK-TO-BACK ESCAPE ROOM GAMES & SAVE 10%
Committed to ringing the bell? Most groups require a second visit to complete the Postmaster's Riddle escape room game – so why not plan ahead to extend the experience and maximize your group's time together?
Consider booking back-to-back game times to fully immerse yourself in the escape room experience.
We offer a 10% discount to teams who book two back-to-back time slots on the same day. Just enter the promo code BACK2BACK when completing your booking.
In between games, you'll get a 30-minute break in the Café or Post Script Event Space at no charge to strategize, recharge and get ready to ring the bell!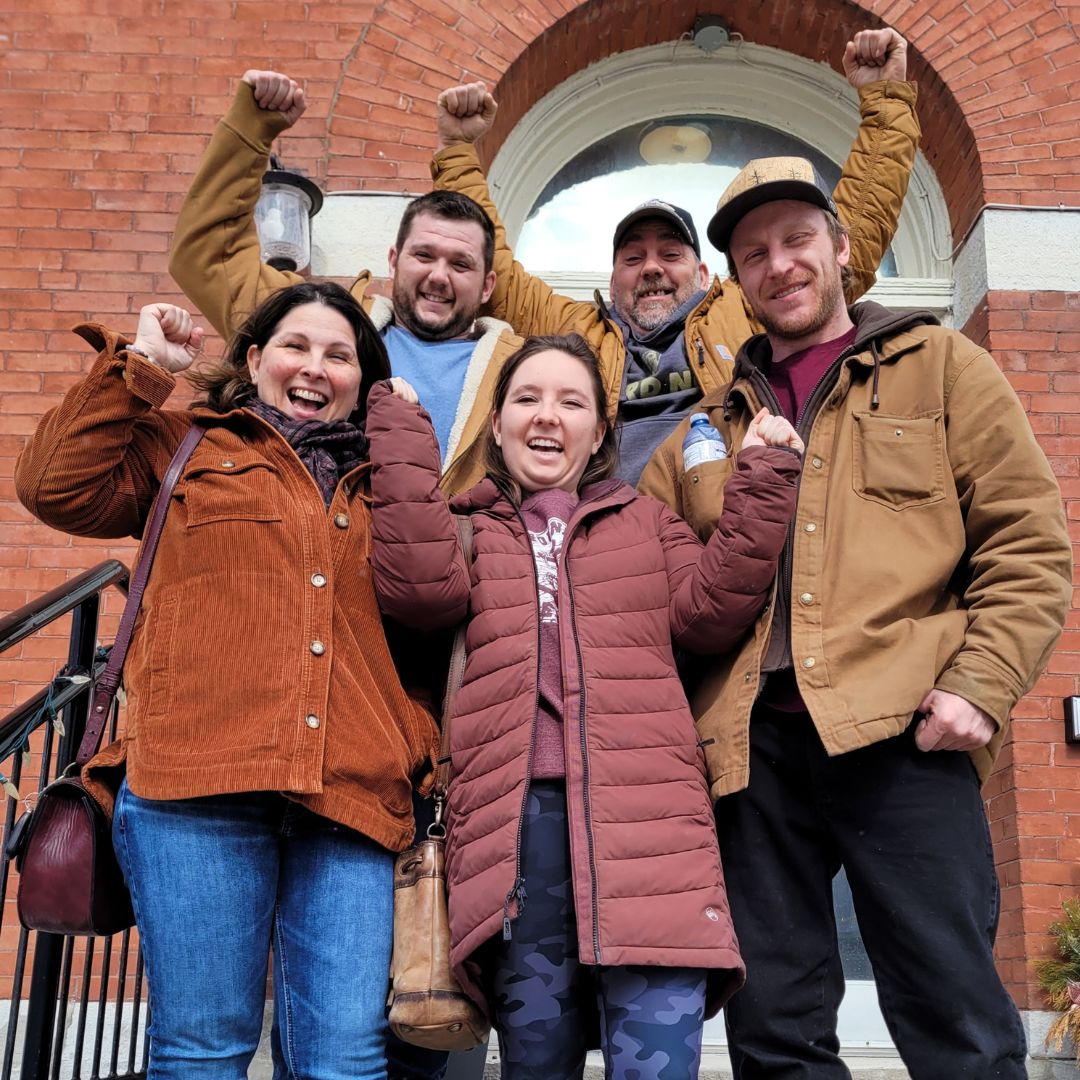 UPGRADE YOUR POSTMASTER'S RIDDLE ESCAPE ROOM GAME
Ready for a return visit, or want to make your first attempt solving the Postmaster's Riddle escape room game unforgettable?
Consider these escape room game upgrades to customize your experience.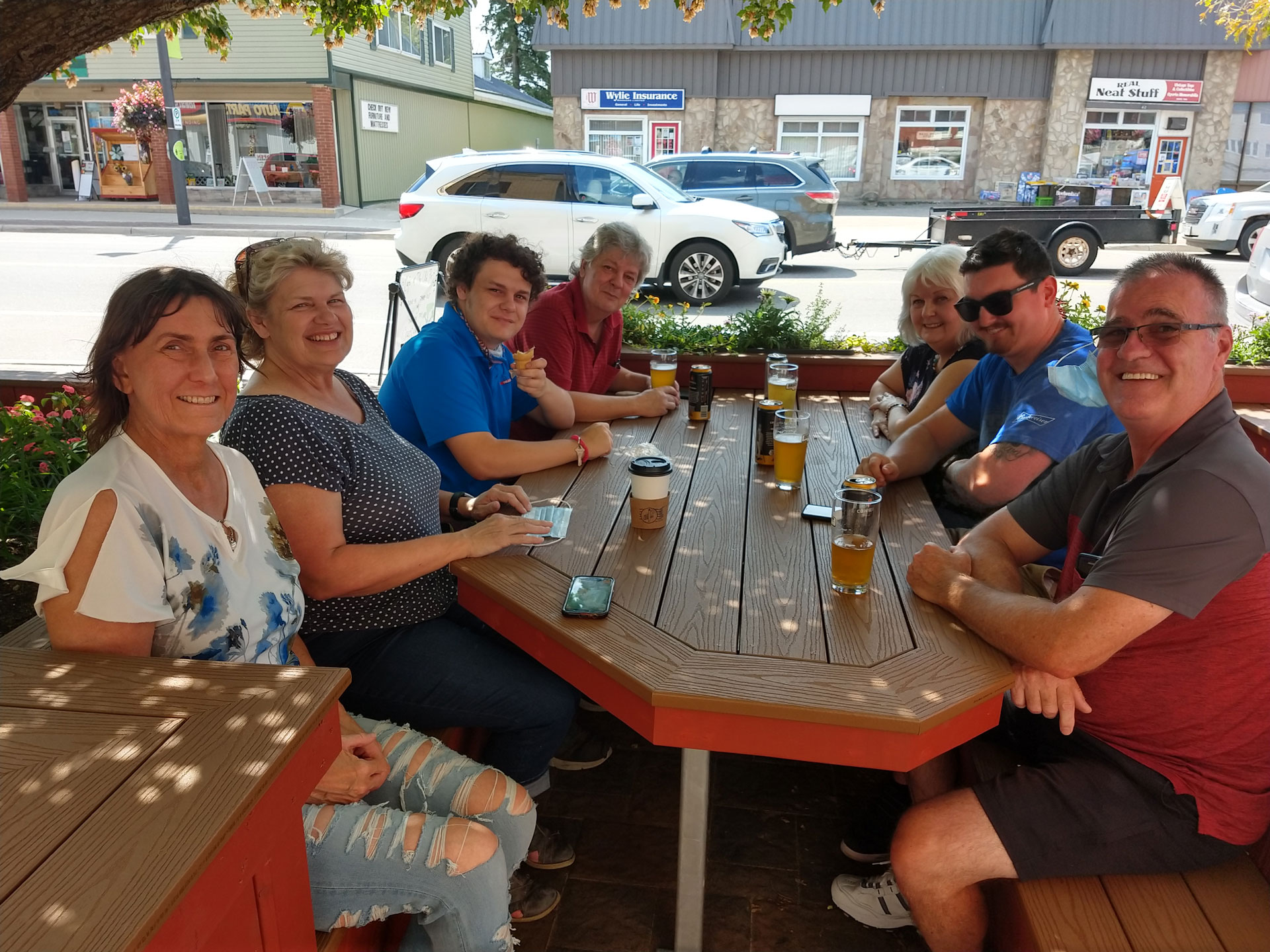 Your Before & After Game Destination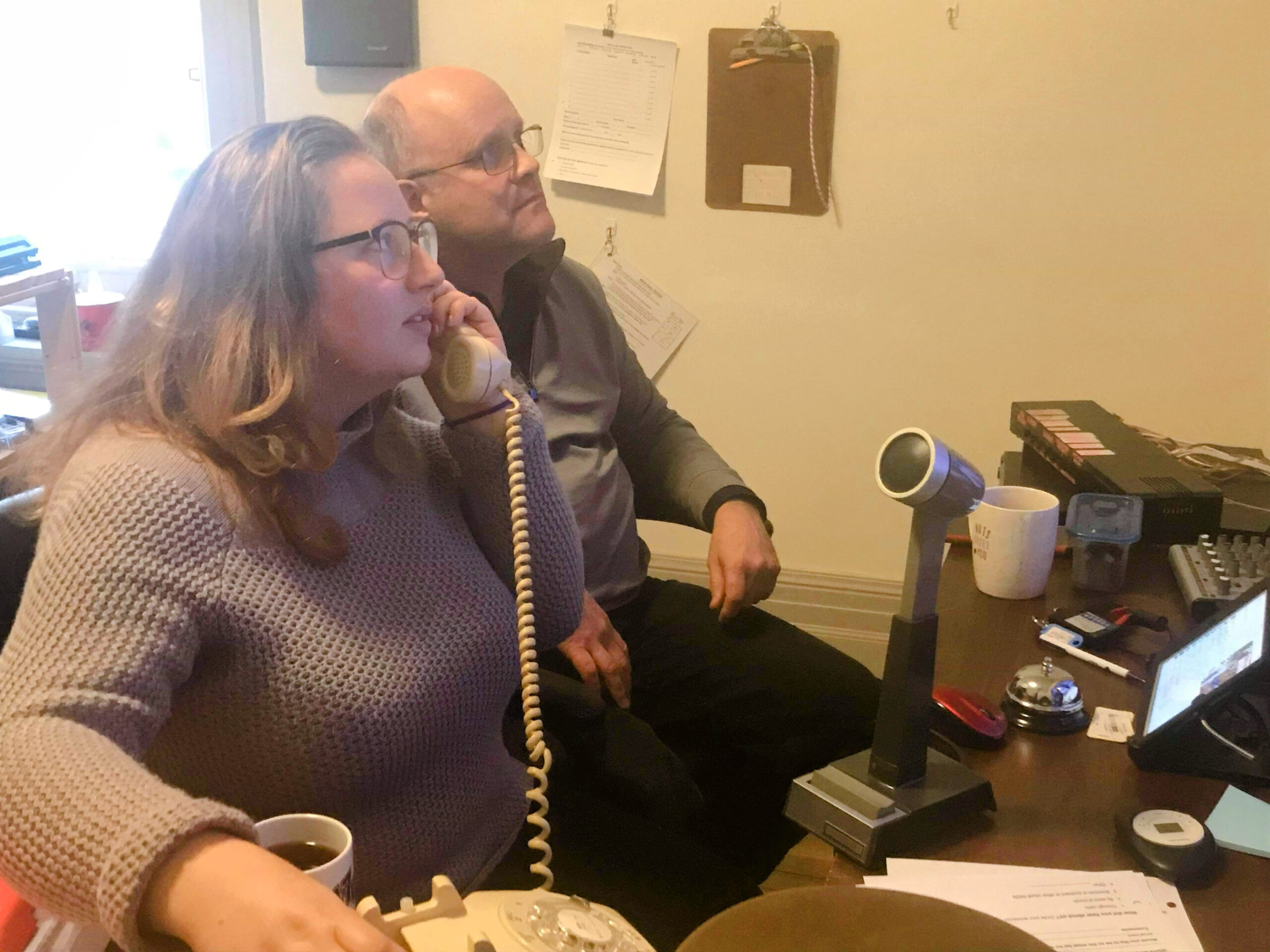 Have you solved the Postmaster's Riddle and rang the bell for all to hear? Revisit with a new team, and get in on the game action in a whole new way as Assistant Gamemaster.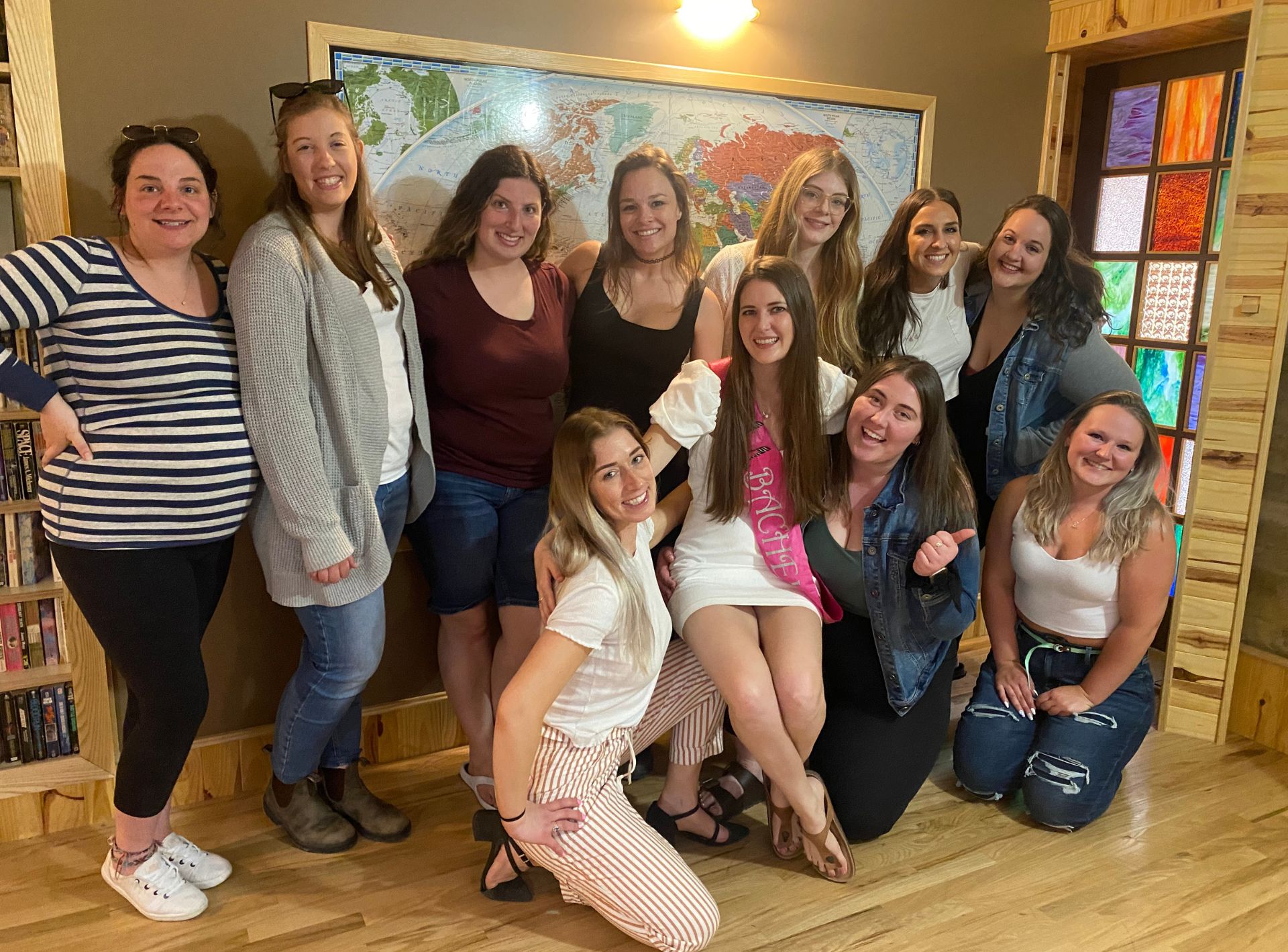 Need help creating a game experience that really rings their bell? Our staff can help you level up your birthday party, Christmas get-together, team-building, bridal shower or any other celebration with use of the Post Script Event Space. 
The STORY BEHIND THE postmaster's riddle escape room GAME
The Old Post has seen its share of renovations in the last couple of years, and no area more so than the attic.
For more than a century, this magical space was only accessed by an old wooden ladder through a small hatched opening in the second storey ceiling. The potential of this mostly forgotten floor was begging to be explored.
Once restoration of the first and second floors were complete in early 2016, interest inevitably turned upward to the mysterious and completely untouched third floor. With unique characteristics such as a clock tower, a 1,200 pound bell, the small "archer's" room with six slender windows, and the massive central skylight structure, the design possibilities were extraordinarily interesting to say the least.
But what to do…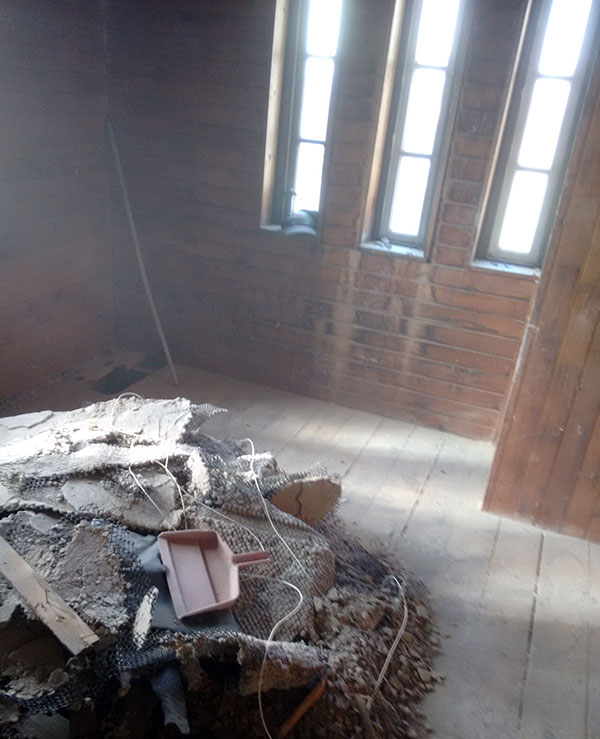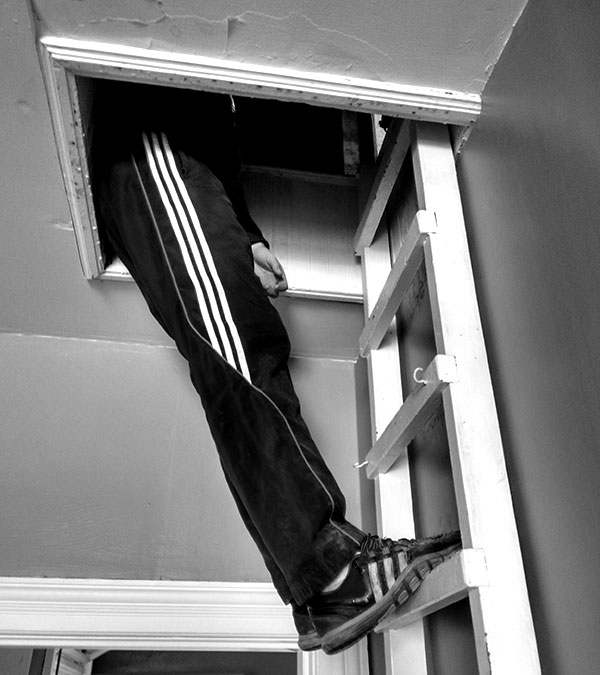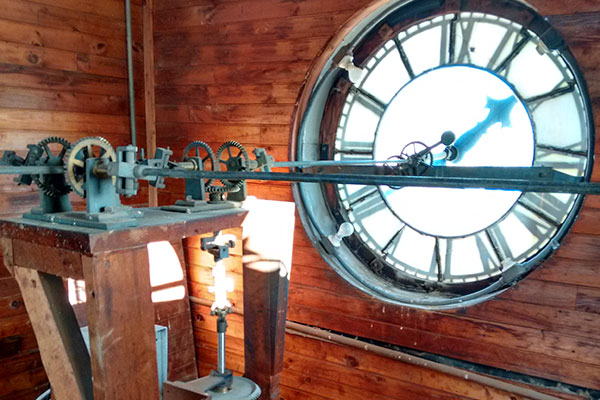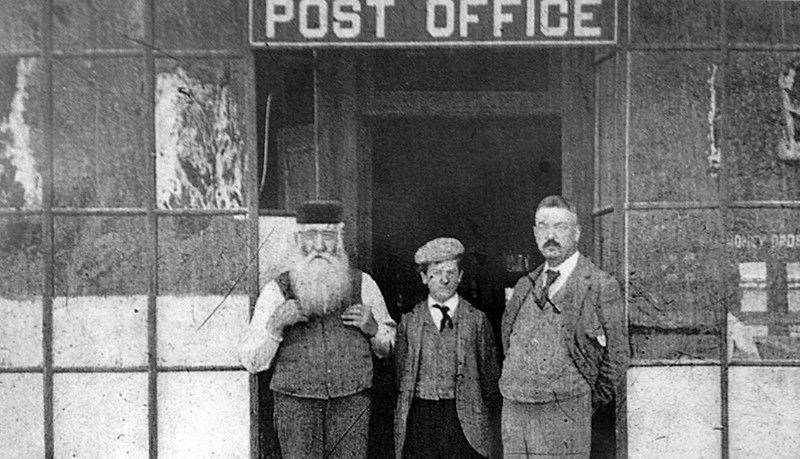 WHO WAS THE MCCREADY FAMILY?
It was obvious from our research that the McCready family was going to play a very prominent role in the history of The Old Post. Alexander McCready was appointed Postmaster of Harriston in 1859.
He was a respected citizen of the town, but was also remembered as somewhat of an enigma, being a bit eccentric and known to be a master storyteller. Holding the position for 45 years, he handed over the title to his eldest son Robert in 1905.
ALEXANDER MCCREADY'S DREAM
Sadly, Alexander died in 1908, just a few years before the construction of the Old Post began in 1912. His long-desired dream of gazing up at the four storey clock tower and hearing the ringing of the bell was not meant to be.
Robert McCready was Postmaster until 1939 when he, in turn, handed over the reins to his only son, Archibald. This was the first time a third generation appointment had ever been made. Archibald was Postmaster until he retired in 1970.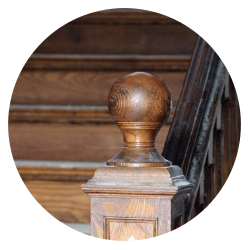 Now, how does all this relate to what's been happening on the third floor?
Well, even though old Alexander McCready died prior to construction of the Old Post, his influence has very much been felt.
Amid the cleanup of the third floor, some documents were discovered hidden in an old crate.
Two of the articles within these documents became immediately noteworthy.
The first was a rudimentary sketch of the third floor dated 1914, diagramming possible design features and concepts, and covered in extensive notes and descriptions.
The second article was a lyrical poem or "riddle" written by none other than old Mr. Alexander McCready. It was instantly clear that the two articles were related and that somebody, predictably Robert McCready, envisioned the construction of a fairly peculiar endeavour on the third floor of The Old Post based on his late father's riddle.
Why the plan never became a reality is a mystery.
Perhaps the fact that the country would soon join the First World War has something to do with it.
After being hidden away for more than a century, the combined vision of Alexander and Robert McCready has come to fruition.
Can you solve The Postmaster's Riddle Escape Room Game?